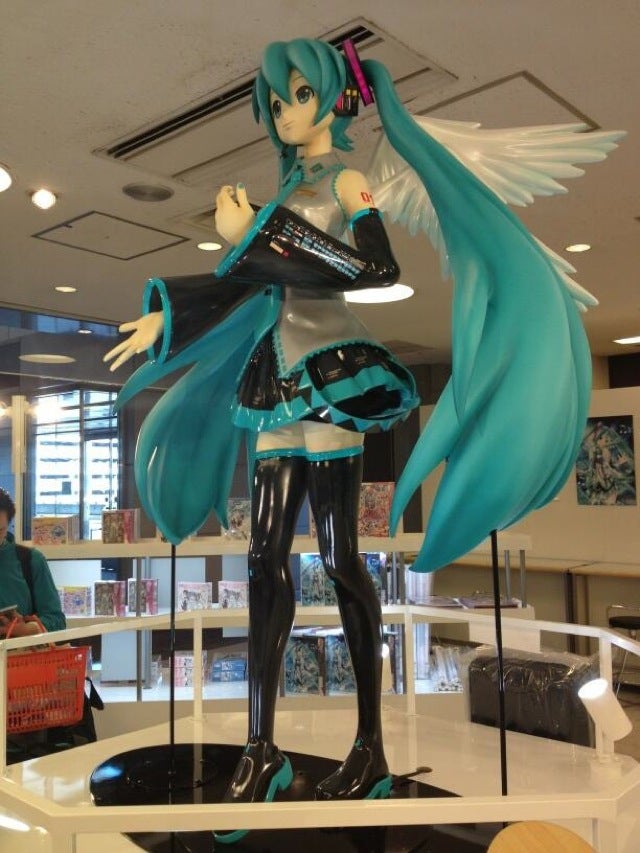 Not exactly game news, but you know me, any excuse to post Hatsune Miku content!
It seems that the popularity of Hatsune Miku continues to grow, and with it we now have this. A Miku shop entitled "Miku Wing Shop". The store will only be open for a limited time at Haneda Airport in Tokyo, so those like myself hoping that we would start seeing these on the high street will be left a little distraught. A statue of Hatsune Miku stands in the middle of the store, proudly overseeing the patrons that would be entering the store. Still, even if the store is only open for a limited time its quite a sight to see so much merchandise under one roof!
Anyone hoping to grab some merchandise before the store closes? Possibly visiting Tokyo soon? Be sure to grab yourself some goodies!
More pictures available over at Kotaku